DETAIL
<Weekday of 20 hour 30 minutes after visiting & Saturday night limited special plan> silver flat specialty sea bream rice course drinking release with 7000 yen (tax included)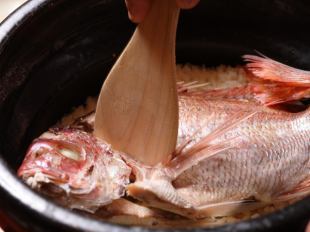 By using a coupon7000 yen
(Tax included) with all-you-can-drink
All-you-can-drink available

All-you-can-drink included 7000 yen (tax included)
Reservation deadline

Visit of the desired date of the previous day until 18 pm
※ ~ 2 or more people, thank you for your reservation in advance.[This good plan of the weekday 20 hour 30 minutes after the person has been visiting and Saturday limited.] ※ This dish We accept only reservation.Confidence of course !! where you can experience the cost performance of Gintaira
Course menu
※ course thank you to use, in advance of the booking at least two people.
■ Tsukedashi
■ Gozosato
■ seasonal boiled fish
■ buckwheat
■ seasonal gem
■ tempura
■ sea bream rice
※ cuisine is an example.Depending on the season there is also a change.For more information, please contact us.You're welcome to use seasonal ingredients for each season, we formed a menu.
Poor thing, please feel free to contact us if you have any food, etc. of hope.
Coupon that can be used
<Limited special plan for entrance & Saturday night after 20:30 on weekdays> Ginpei specialty seafood meal course with drinks 7000 yen (tax included)

Presentation conditions

Please apply at the time of reservation and present it when you enter the store

Conditions of use

※ This will be a limited Saturday course with those entering from 20:30 on weekdays ■ 2 people ~ ■ reservation required (On the day ※ depending on the number you may not be able to meet your request)

Expiration date

Until the end of June, 2018
2018/06/07 update