DETAIL
<Weekday 20 o'clock 30 minutes after visiting & Saturday night limited special plan> silver flat specialties sea bream rice course 5400 yen (tax included)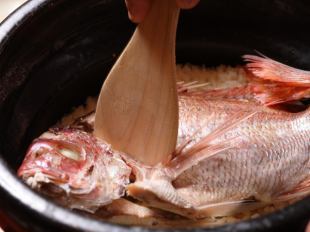 Reservation deadline

Visit of the desired date of the previous day until 18 pm
※ ~ 2 or more people, thank you for your reservation in advance.[This good plan of the weekday 20 pm 30 minutes after the person has been visiting and Saturday limited.] ※ This dish We accept only reservation.Self-confidence of course !! where you can experience the cost performance of Gintaira
Course menu
※ course thank you for your use, advance reservations of at least two persons.
■ Tsukedashi
■ Gozosato
■ season of boiled fish
■ buckwheat
■ seasonal gem
■ tempura
■ sea bream rice
※ cuisine is an example.Depending on the season there is also a change.For more information, please contact us.And we use seasonal ingredients for each season, it has formed a menu.
Poor thing, please feel free to contact us if you have any food, etc. of hope.
2018/06/07 update